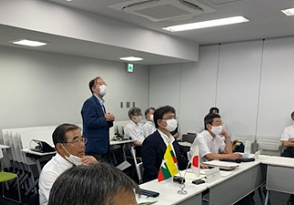 September 24, 2020
In
News
Holding of online consultation meeting for establishing energy conservation systems in Myanmar on July 2020
<EE&C Capacity Building>
Under the instruction and financial support of the Ministry of Economy, Trade and Industry (METI), the Energy Conservation Center, Japan (ECCJ) started this fiscal year project for Myanmar.
On July 28th, 2020, ECCJ held an online consultation meeting together with the Ministry of Planning, Finance and Industry (MOPFI), METI's counterpart organization in Myanmar, for the development of S&L system which targets at air conditioners.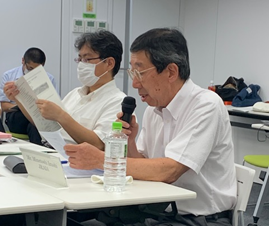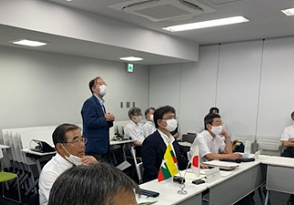 Since 2016, ECCJ has implemented a capacity building project under bilateral cooperation between Myanmar and Japan for establishing the energy conservation law to become the core of energy conservation promotion. Most recently, ECCJ has also provided support for the establishment of a qualified energy manager system and introduction of EC Guidelines.
At this meeting, ECCJ reported on the outline of the cooperation that Japanese side has implemented for the enforcement of the S & L system in the consumer sector, and MPFI reported on the current situation of the energy conservation policy, and an overview of the S&L system for air conditioners in Myanmar.
The Japan Refrigeration and Air Conditioning Industry Association also gave the technical lecture regarding the ISO 16358-1 and the CSPF (Cooling Seasonal Performance Factor) which correctly evaluate the air conditioner efficiency of inverter air conditioners and non-inverter air conditioners.
In this meeting, many government officials and distributors in Myanmar participated and engaged in lively exchange of opinions. This S&L system is planned to be prescribed by the Ministerial Ordinance to make the S&L system mandatory after the transition period, based on the ministerial ordinance by voluntary approach. The participation of approximately 40 government officials and distributors indicate the high degree of interest in the S&L system.
ECCJ will continue to cooperate with Myanmar in the enforcement of the energy conservation law and the enhancement of related systems.